+JMJ
Dear family,
I had someone (offer a prayer for her) send me the nastiest, most condescending, cutting email.

She claimed to be a pastoral minister, spiritual advisor, etc. and insinuated I was basically a "nothing" and should all but shut up.

Walt talked me off the ceiling.

Clearly, my pride was attacked...and satan knows it is one of my root sins.

I immediately recognized the fact that this lady was used as his tool (and probably not any of the things she claimed to be).

I remained silent, remembering the words of St. Therese...

"Why should we defend ourselves when we are misunderstood and misjudged? Let us leave that aside. Let us not say anything. It is so sweet to let others judge us in any way they like. O blessed silence, which gives so much peace to the soul!"
Sending our love and prayers to our remnant family...Wendy, Walt and the entire Cukierski family
(PS:  Catholic Spiritual Guidance Lessons for you, featuring writings from Rev. Fr. Kilian McGowan

It's a spiritual lifesaver and you can read more HERE
---LAST DAY---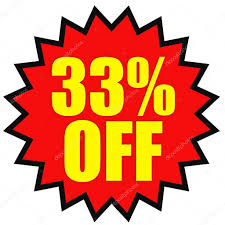 33% off your entire order!   
Use the code: Flash33  
(***Please do not use this discount on Masses, Memorials, and Fundraisers)  
Good until tomorrow (Thursday) at NOON (eastern)  
Head HERE
 ---PLUS: GIVING AWAY A NEW ITEM!---  
Free Night Time Fat Burner
With 5-HTP, CLA & L-TRYPTOPHAN
  A sleep aid and a fat burner all in one
Want to sleep better, improve your mood, and burn fat?
No, you're not going to wake up and have lost 50 pounds.  It is a gradual process, and this is a "tool", not a magic capsule.
It Uses Natural Ingredients To Help Promote Restfulness & Fat Burning.  
This will be automatically included for free in your order or help with
Pediatric Giving Mission of $79 or more (after discount total)  
Offer good until TOMORROW... Thursday at NOON (eastern)  
Head HERE
-------------
Let us be the hands and feet of Christ

DESPERATELY NEED YOUR HELP

Helping several families at the moment.

If you can give anything, it will go directly to them.

I will send you gifts for your help!

God keeps putting folks in my path..and I truly believe it is for a reason.

Head to the
Pediatric Giving Missions   
 We need many more helpers, please pray over it. 
-----------------------------
JESUS CARDS ARE BACK!
See them HERE
---------------
-----From a physician we help...he sees to the medical needs of children no one else seems to be able to help
-----
 ---------------
We do what we say we do!
I am begging for your help with 
The Pediatric Giving Mission.
We will send you a gift for your help. 
GOD BLESS YOU!
.
.
---Some of the many wee ones we've helped---
---HELP IF YOU CAN----


Here is a post, from a recipient of what we do,.


L**** and I were one of the precipitants of This mission. She is right. My parking was 9 per day for 3 months. Then on top of that food cost me approximately 15 per day. That was cheap - I got vouchers for $5.00 per meal. So somedays I did not eat or made meals last for more then one meal. Had to. Parking was $810. Food was $1,300. Then you have normal household bills and I have 3 animals I had to pay to have people come and take care of them. At first I had my dog in the Kennel for 1/2 the time. That was about 500. It is VERY expensive to have a sick child. That was Just ONE hospital stay. We have had numerous ones. Some only a few days, some a week or two. Without their help we would of gone fully under!

From providing necessary funds to actually having families stay with us...we DO what we say we do!